Sku:
Vendor: Leaf Trading Cards
2023 Leaf Vibrance Multi-Sport Box w/ 5 FREE Pop Century Proof Packs
-2 autographed #'d to 25 or less per box (Street Sign Autographed are not #'d, but limited to 20 or less of each).
-At least 3 multi-signed autographs per 10-box case.
-Every box will come with 5 FREE 2023 Leaf Pop Century Proof Packs.  These packs all contain 1 Pop Century NON-autographed Proof #'d 1/1.
-If you buy 10 boxes, you will receive a sealed case.
View full details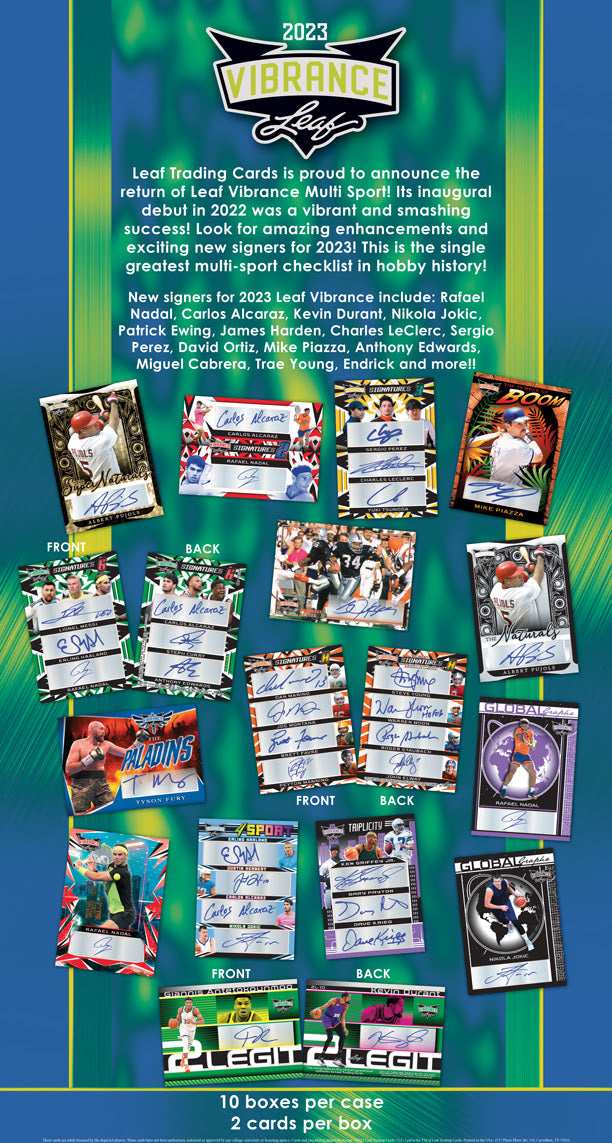 2023 Leaf Vibrance Multi-Sport Box w/ 5 FREE Pop Century Proof Packs