Sku:
Vendor: Leaf Trading Cards
2023 Leaf Metallic Imaginations Pickleball Edition #'d 199 to 1/1
Buyers will receive 1 random #"d parallel of either Ben Johns, Catherine Parenteau, Tyson McGuffin and Anna Bright per purchase. These cards are bound to be in high demand, given the booming pickleball trading card market.
Leaf is thrilled to unveil a platform dedicated to emerging artists, providing them with a canvas to express their passion for trading cards infused with their unique interpretation of various Leaf athletes.

This series promises to captivate collectors with its imaginative and visually striking artwork. The cards will be released in extremely limited quantities and distributed random pack format (1 #'d card per pack), adding to their allure. This collection presents an incredible opportunity to amass an extraordinary set, complete with a remarkable chance of acquiring low-numbered parallels.
Numbering of the cards follow as:
/199
/99
/49   
/25
1/1
THESE CARDS ARE METAL CARDS, THEREFORE, WILL SHIP 4-5 WEEKS FROM SOLD OUT DATE
View full details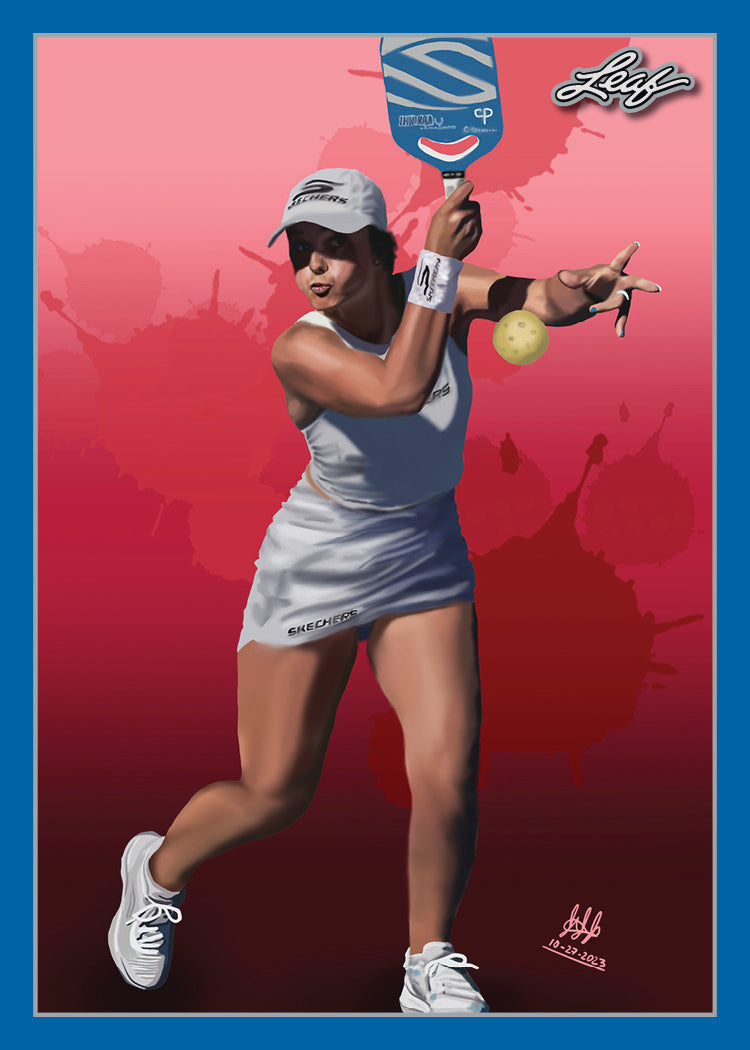 2023 Leaf Metallic Imaginations Pickleball Edition #'d 199 to 1/1